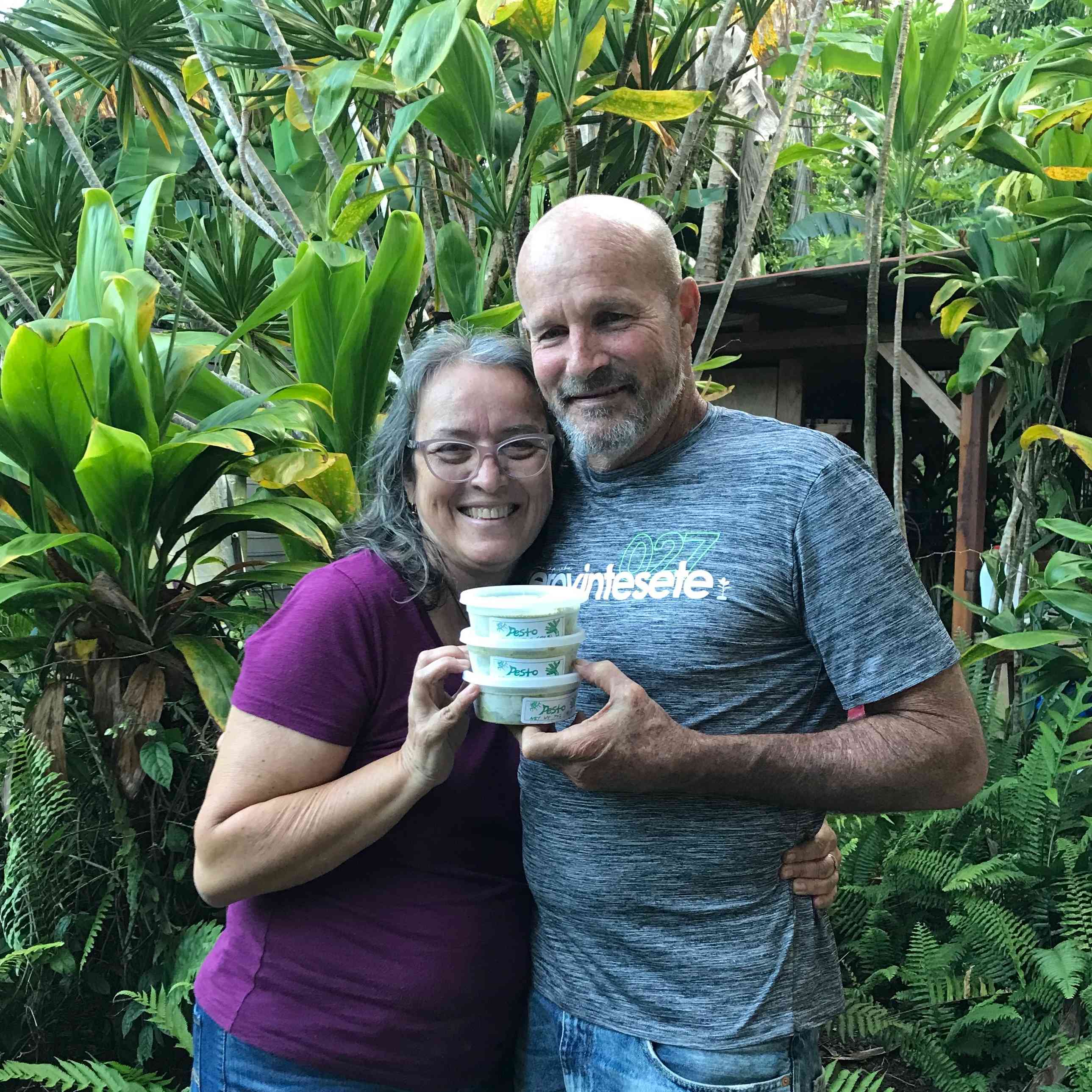 Let's Go Pesto LLC
, ,
Email Address: suzetteridolfi@gmail.com
About Us
Let's Go Pesto LLC is a family owned and operated business on the Big Island. We strive to source all of our ingredients locally, and we also work with island youth to develop work place readiness. Let's Go Pesto originated as a fundraiser with the intention of providing travel opportunities for Big Island youth. Both business partners are long time educators, and our business in committed to donating back to our community. Mahalo for your support
Practices
Let's Go Pesto and Lilipops Hawaii work with a number of local farmers to get fresh island produce. We are proud to support local growers, and we intend to continue expanding our farming network.